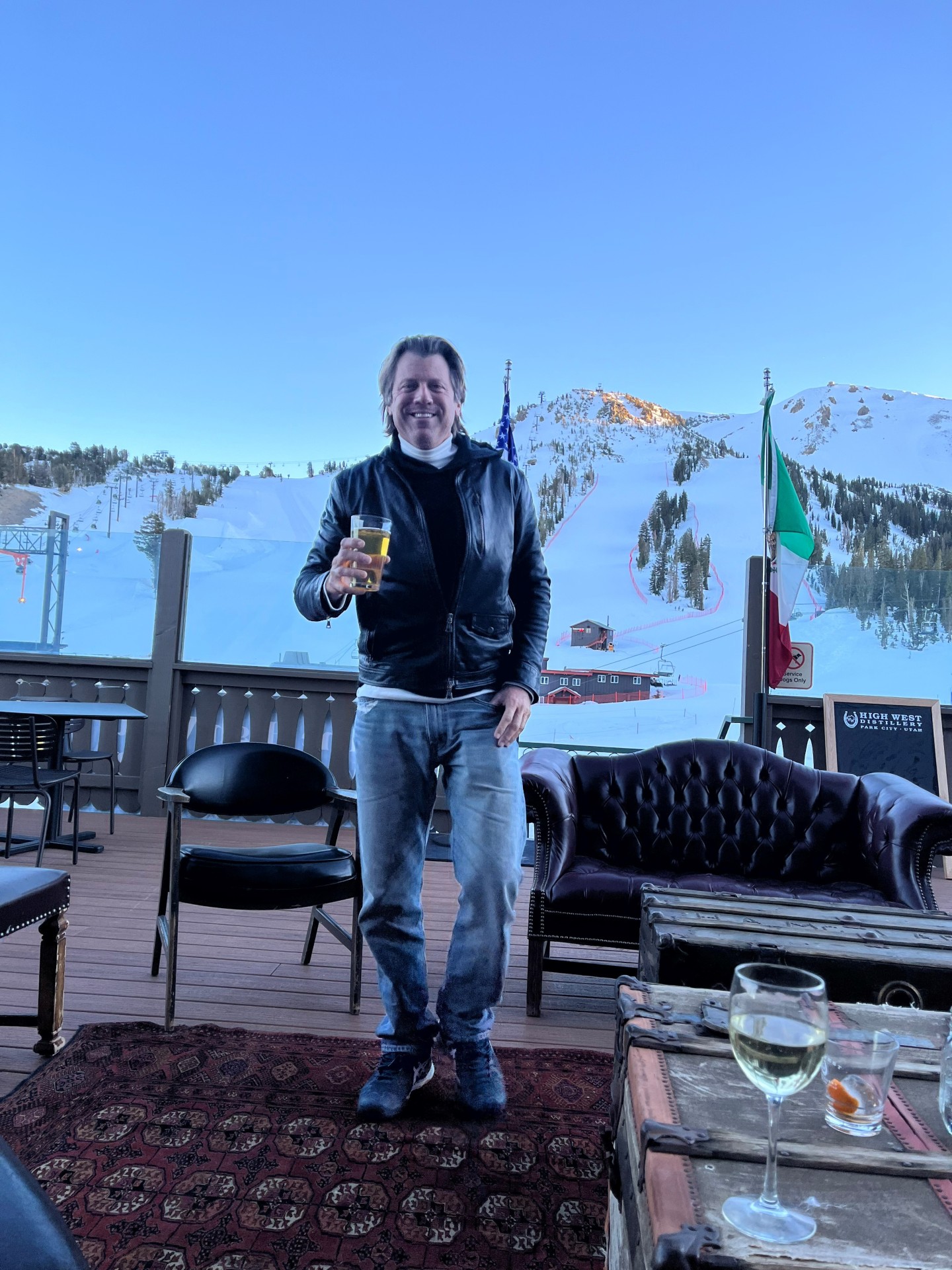 Getting ready for an exciting 20th season on the World Poker Tour but before I go back into the casinos and into the wonderful poker world, I had to do a little family trip. This time we decided to go to the snow, with a ski vacation.
Mammoth Mountain seemed reasonable and only a five-Hour road trip from Los Angeles. Also, we were invited to the film festival in which my wife Eileen is starring in a short film at a screening. So  we were going to kill two birds with one snowball.
A three night stay with a ski-in, ski-out at the Mammoth Resort would be terrific – especially because we were getting the film festival rate which was half off at $270 a night! That's like hitting an inside straight!
After a five-hour drive through the beautiful mountains passing Mount Whitney, we finally arrived in the Mammoth Mountain area.
We drove through the little town and went straight to the ski resort because we were booked right there at the ski-in, ski-out hotel.
We parked and I have to say everyone at the resort was extremely nice and amenable, and the outside of the lodge looked quite impressive!
A quick walk to our room, on the second floor, we entered.
Okay, we knew this wasn't going to be the shiniest penny on the block, but we didn't care. The convenience was so great. We were just yards away from the chairlift and the restaurant and the bar. It would be wrong to complain.
However, if I could nitpick just for a couple moments  I'll share some of my observations with you.
Needless to say a very simplistic decoration with paper thin walls skinnier than the deuce of spades.
But it was all worth it for the awesome amenities that we got to enjoy!
By the way I declined to go skiing this time , opted out just to watch the family get their kicks on the mountain.
It's funny, I used to love skiing , but came to a conclusion years ago that there's something wrong with a sport that the best part of the day is when you take your boots off! Maybe that's just me.
'Til next time, play loose and don't forget to bluff on the river.